How can I use a different version of the cheats?
Yes, we retain a copy of all trainers that have been created and released.
---
Selecting an older version
1) Select the game you are wanting play in WeMod

2) Click History under the play button. A list of all versions will be listed there

3) Select the trainer version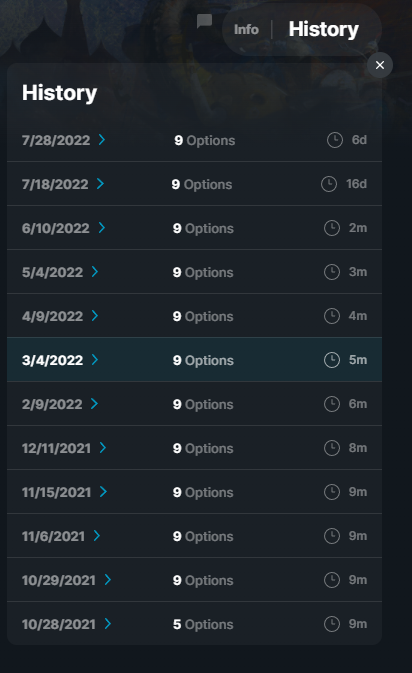 4) Click Play

If you are already using a trainer, you will need to exit the trainer before you can activate a new one.