Navigating WeMod
✨WeMod v8.3 Navigation Update✨
Navigating WeMod is even easier now! We've simplified the flow so you can get into the game even quicker. The sidebar has been removed and replaced with the search bar at the top. Start typing from any page to begin searching.
Home
The home tab is the first thing you will see when you open WeMod. Here you can find objectives, news, a list of your recently played games, and more. At the top right, you will find the current user, your remote pin code if you are a Pro member, a link to our help site (here), and the settings.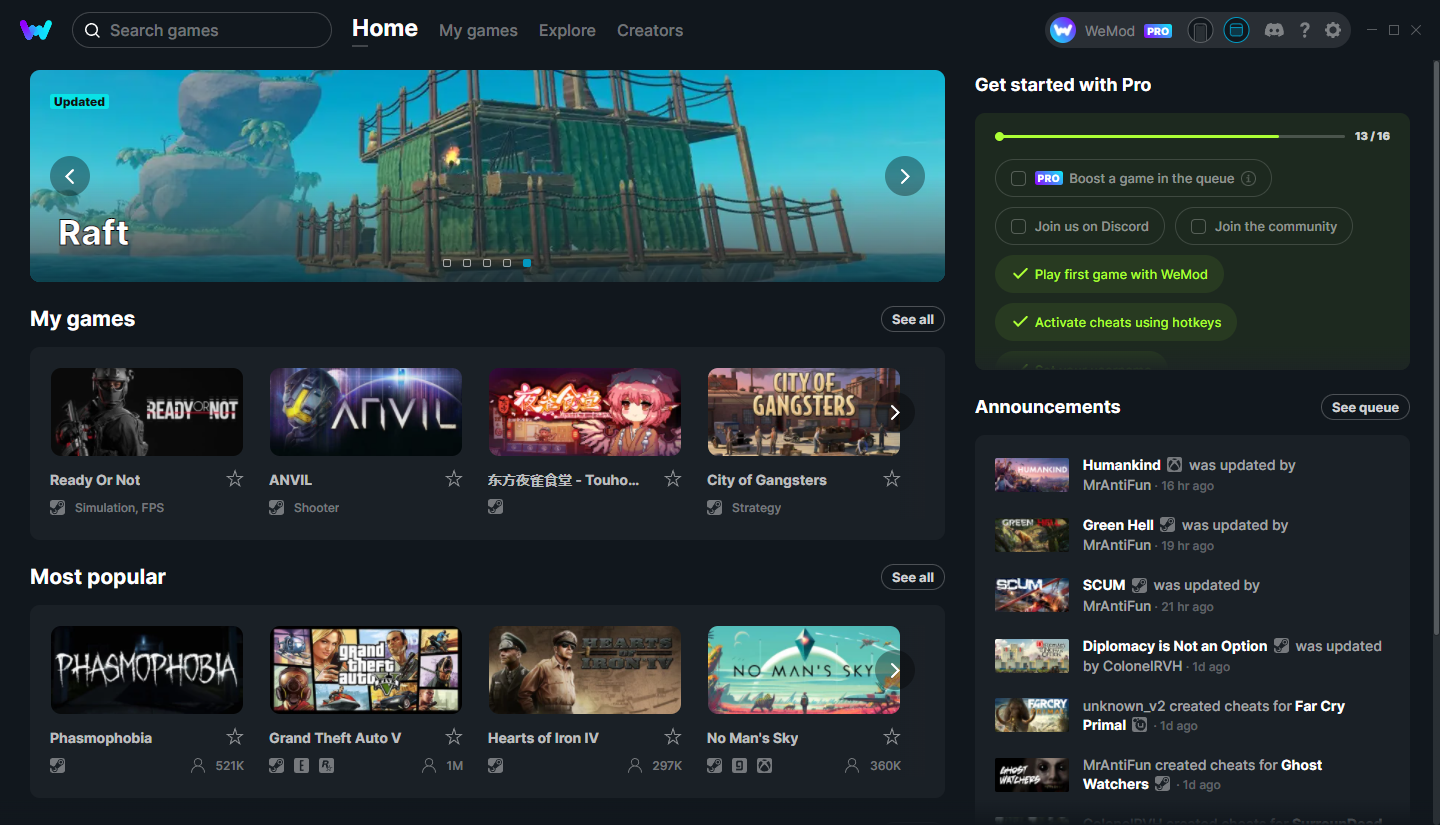 ---
My Games
The My games page contains all games you have installed, including ones that WeMod does not have mods for. WeMod supports launching games without mods. Learn more about the game launcher feature Here.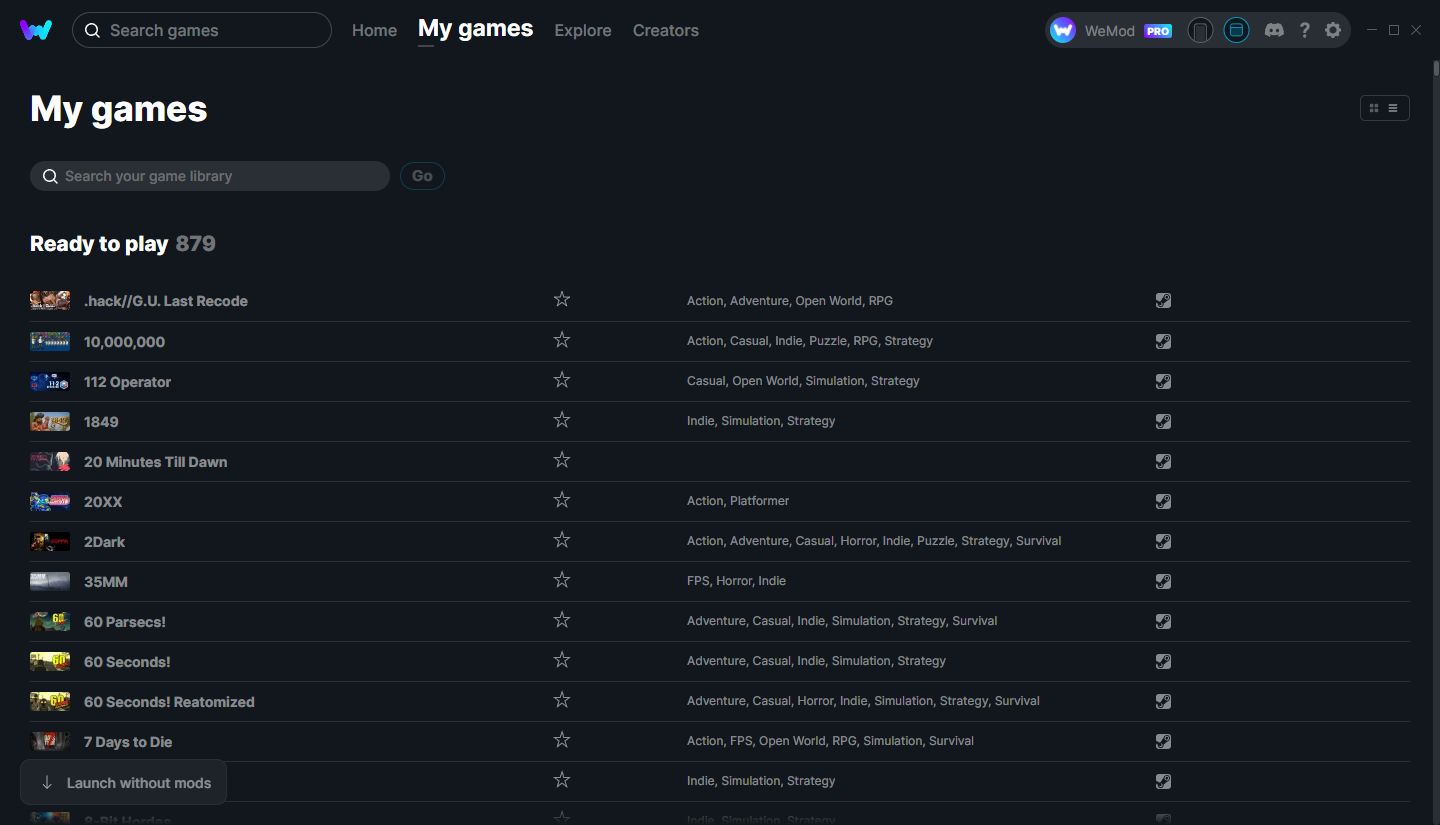 ---
Explore
Looking for a new game to play or want to see what trainers were recently released? Check out the Explore tab. Looking for something free to play? Yep, you can find it here.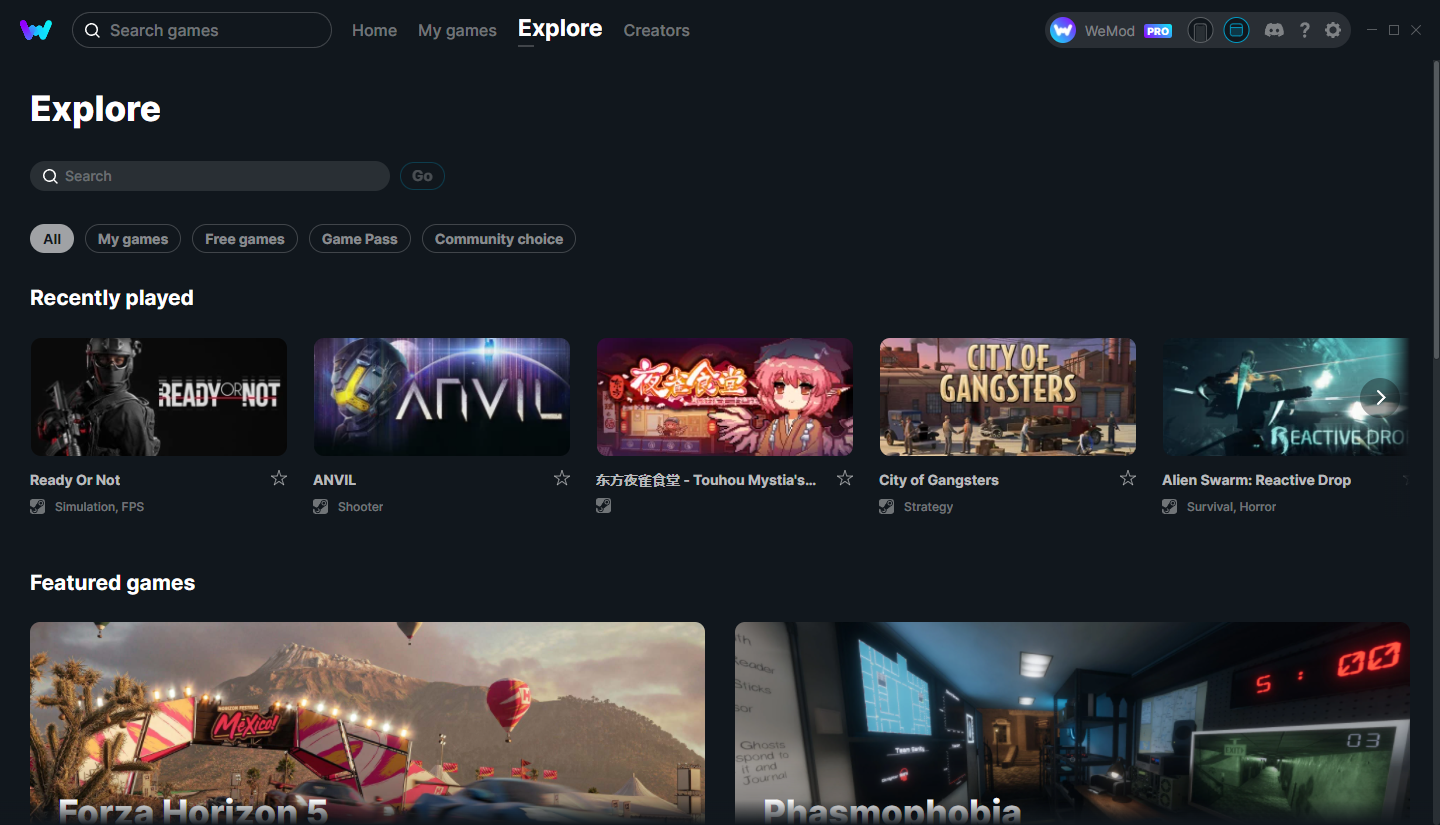 ---
Creators
Queue has been renamed and is now Creators. On the Creators page, you can quickly see what is being worked on, what needs to be updated, what has been recently released, and more. Pro users can boost games from the Creators page. Find out more about how the queue works Here.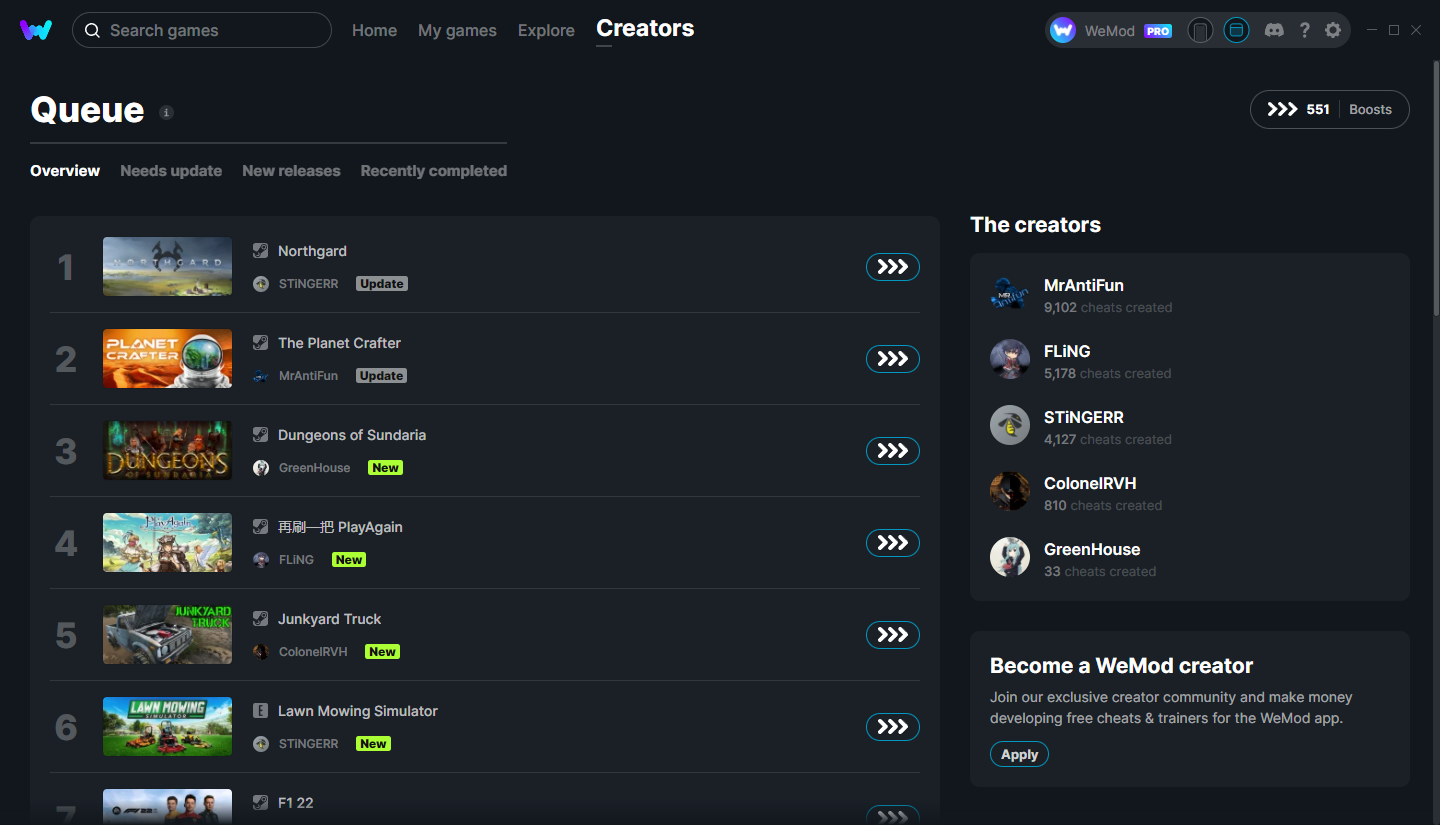 ---
Settings
Settings can be accessed by clicking the Settings icon ⚙️ in the upper-right or by clicking your profile picture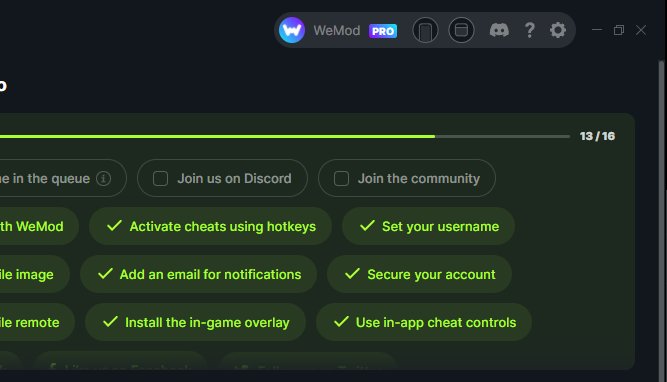 From the settings page, you can access the following tabs:
---
Settings → General
General is the default tab that will open when you go to the settings. Here you will find basic WeMod settings such as close to tray, reporting options, language, and more.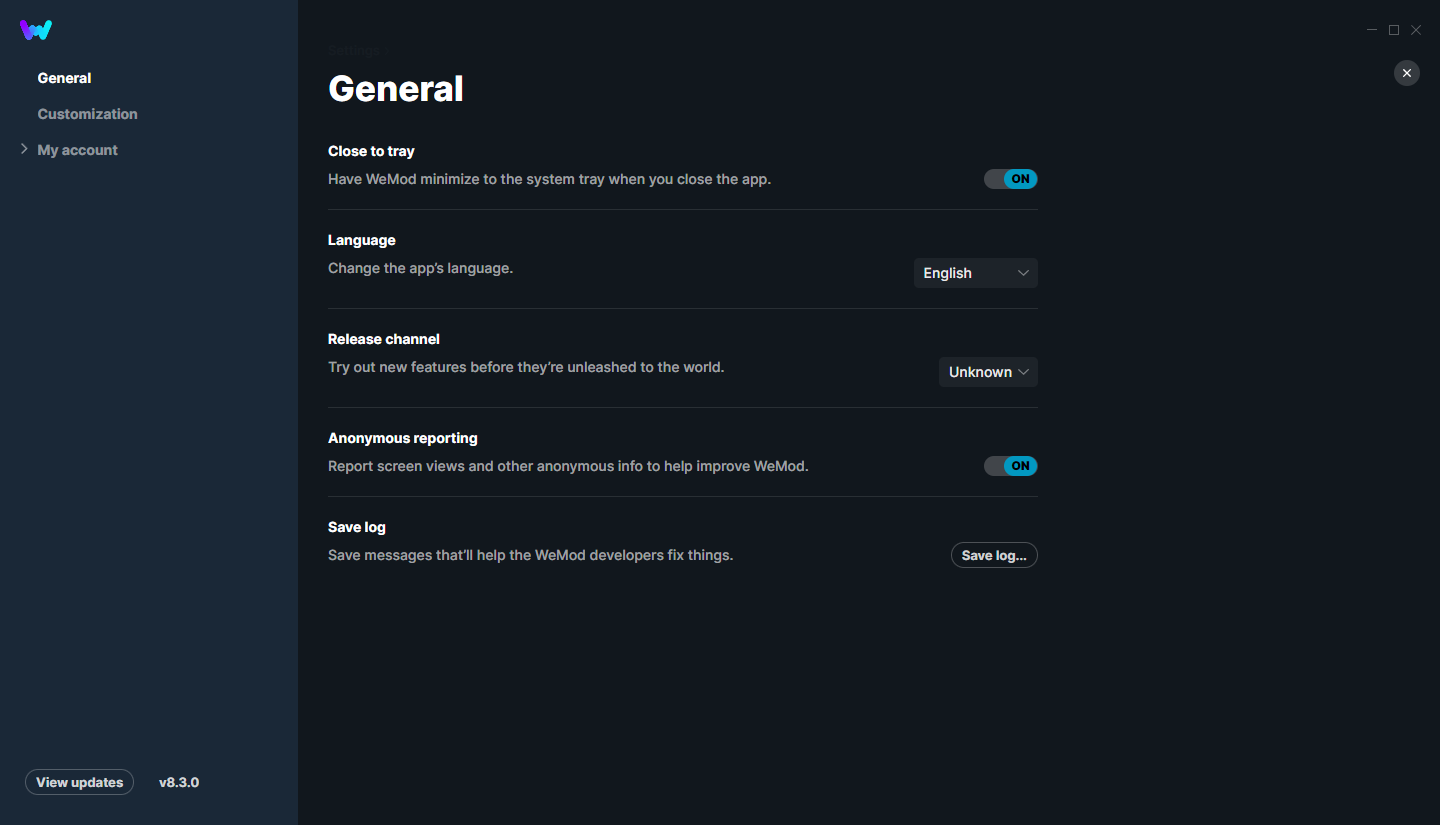 ---
Settings → Customization
Customization is where you make WeMod your own. Enable or disable cheat sounds, adjust the volume, select a different sound pack, or pick a new theme.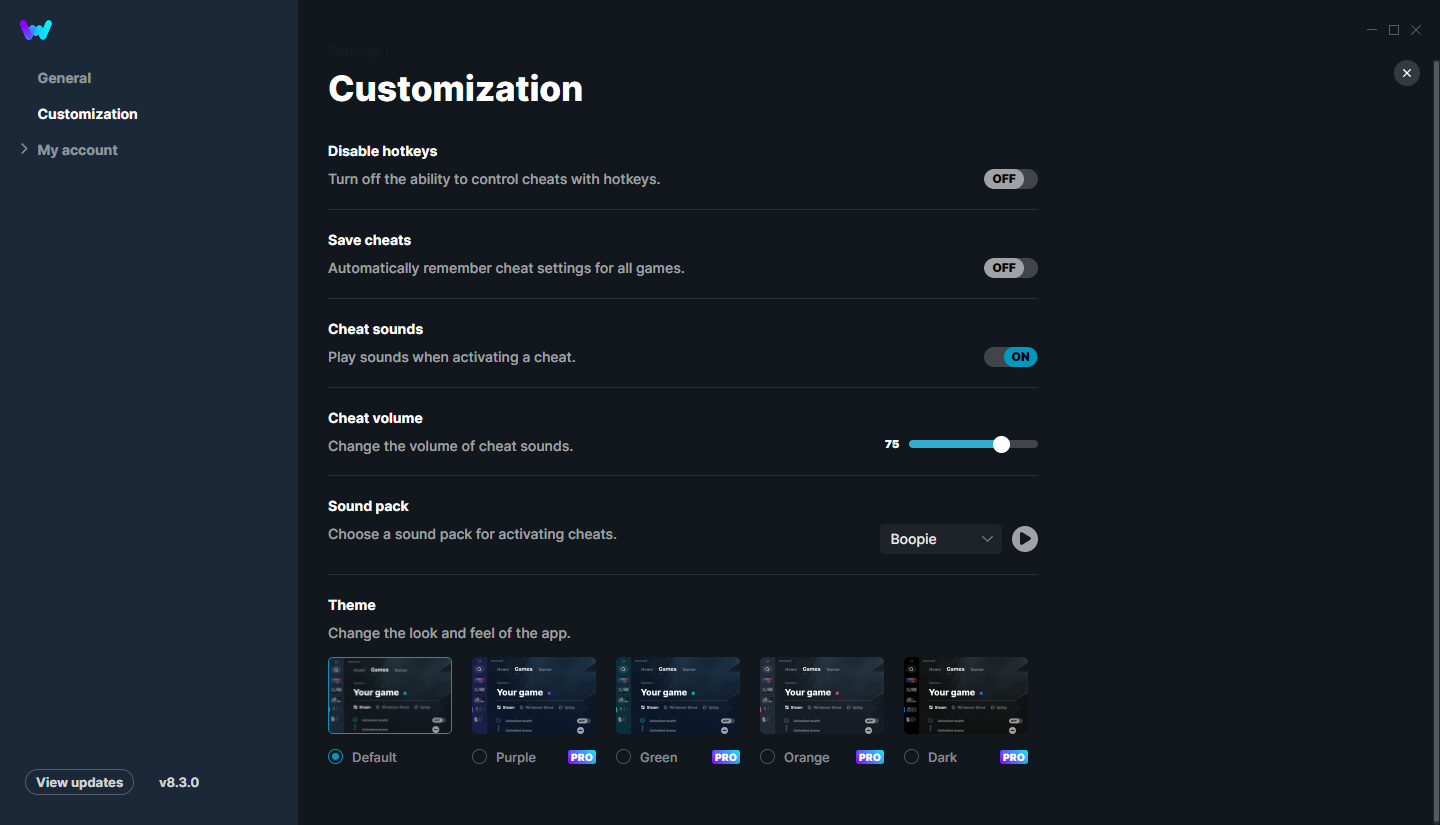 ---
Settings → My Account
My Account lets you manage your WeMod account from within WeMod and consists of 3 tabs, general, billing, and password. You can change your WeMod username, email address, and profile picture from the general account page.
Billing contains anything relevant to billing, including your current subscriptions and payment methods.
If you need to change your password, you can do so from the password tab.