Installing WeMod
Installing WeMod
1) Download the WeMod installer
Here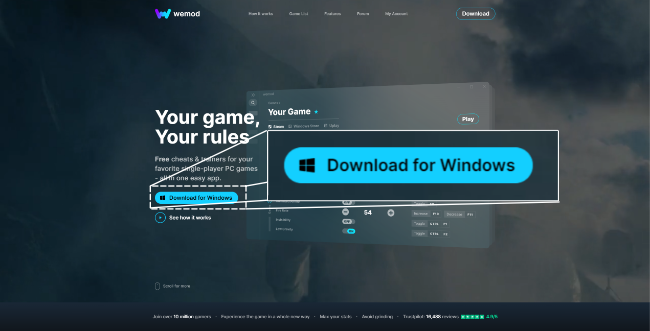 2) Open WeMod-Setup.exe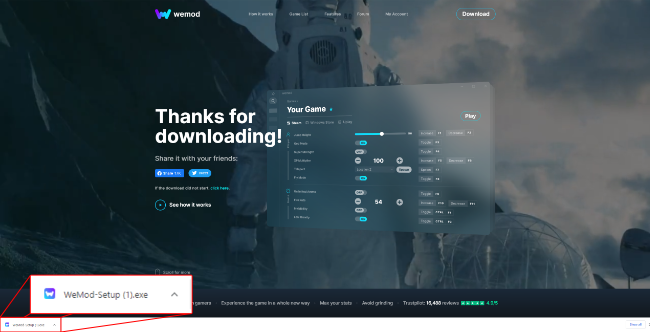 3) Finally, click Install Now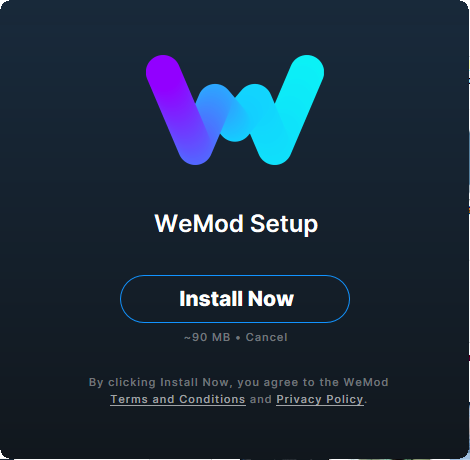 WeMod is now installed!
---
What do I do now?
After installing WeMod we encourage you to create an account.
Not interested in creating an account right now? No problem, read our Quick Start Guide to learn more about getting started with WeMod.
---
WeMod failed to install, what do I do?
Errors while installing WeMod are most frequently caused by an antivirus. Please try adding the WeMod installer as an exception to your antivirus then try running it again.
If this did not resolve your issue please check our Troubleshooting Guides or create a new post on our community forums.